Ibrahim Dogus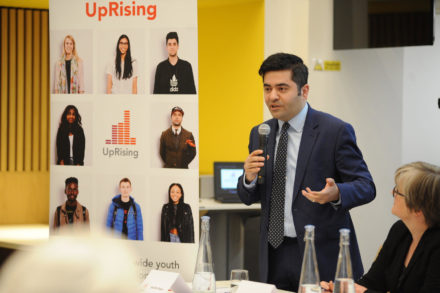 Last week I was grateful to be chosen by my Labour comrades to be the next deputy mayor of Lambeth, one of London's most diverse boroughs.
It was a remarkable moment for me, an Anglo-Kurdish restauranteur born in Turkey in the 1970s who came to London in the 1990s unable to speak English, with no thoughts of entering politics. When my colleagues chose me I felt incredibly proud – conscious of the fact that it was not the end of a journey, merely the start of a new one as I set out to represent the people of Lambeth in South London.
That work begins against the backdrop of one of the most shameful episodes in recent British history: the deportation of an estimated 63 people from the Windrush generation. These were Britons who needed, wanted and deserved to be here but were betrayed by a Tory government that, with the stroke of a pen, condemned dozens of people to an horrific and humiliating eviction from the country they called home.
It was enough to end the frontline political career of Amber Rudd, though her predecessor as Home Secretary Theresa May limps on in Downing Street. This scandal, only the latest triggered by the casual cruelty of the Conservatives, helps explain why I decided to enter politics.
It is why I stood for Cities of Westminster and London in the general election last year, and cut a 10,000 Tory majority to just 3,000. And it is why I stood for Bishop's Ward in Lambeth, which features some of the most eye-catching sights in the capital, like Lambeth Palace, Waterloo station and the National Theatre, as well as my restaurants, Troia and the Westminster Kitchen, where we have held endless fundraisers for good causes ranging from the Jo Cox Foundation to the Durham Miners' Gala.
It was at one of these dinners that I first met the late Tessa Jowell, an inspirational cabinet minister whose success with Sure Start and the Olympics meant she was admired and respected across the political spectrum. Tessa, later Baroness Jowell told me I was welcome in Britain and could make a contribution to the party I have grown to love. She was right that the Labour Party would become my political home.
Now I aim to be an ambassador for our borough, reaching out to every part of this wonderful, diverse part of south London. I love meeting new people and listening to their hopes and concerns, whether in care homes and hospitals or small businesses and charities. This is my natural environment: out in the community, on the estates and streets.
To pick just three goals, I want to:
Continue the progress being made on air quality under a Labour London mayor. The modern scourge of air pollution contributes to the premature death of nearly 10,000 Londoners each year.
Help the council to be a better listener on the future of key public services. We can do more to consult residents on libraries, for example, as they struggle to mitigate Tory spending cuts.
Speak up for small businesses, which are struggling with business rate rises of over 120 per cent in Brixton and up to 200 per cent on the South Bank. Lambeth has launched a business rates support scheme but more must be done to foster the best environment for another generation of entrepreneurs to go about their work.
My latest initiative is Lambeth Life, the free community newspaper I set up to showcase the success stories of our borough. Most of all, I want to be known as a dedicated Labour councillor, a champion for the community, and a hard-working representative of a diverse, modern Lambeth.
I am determined for Lambeth Council to deliver excellent public services and unite the community at a time when the Tories' ideological and incompetent handling of Brexit threatens to drive a wedge through our towns and cities. I see that nasty and cynical plan every day and as an immigrant I am all too aware of its impact.
Like so many people who have come to London and made it their home, I am keen to get stuck in and make my contribution. I began life here washing dishes in restaurants in which I couldn't even afford to eat the starter, but today I hold elected office in Lambeth. I am testimony to the fact that, for all its challenges, London is a land of opportunity.
Ibrahim Dogus is a Lambeth councillor, an entrepreneur, chair of SME4Labour and was a PPC in 2017.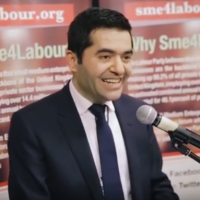 Ibrahim Dogus
Ibrahim Dogus is a Lambeth councillor and the current mayor of Lambeth. He is the founder of CEFTUS, SME4Labour and the British Kebab Awards.