As we prepare a payroll for the month the restaurants have been shut, I wonder how long we can keep this up, restaurant owner and Lambeth mayor Ibrahim Dogus writes.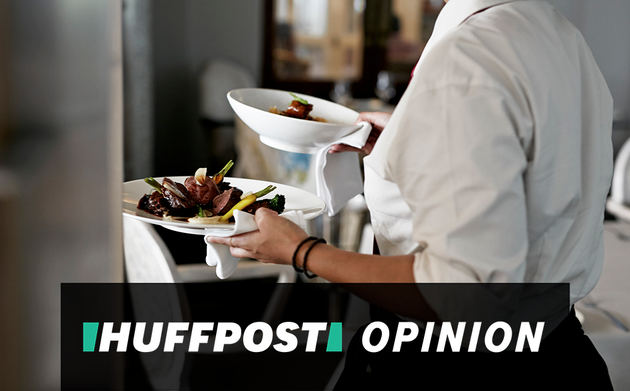 It's just days until payday and I'm worried. My family owns three restaurants, and our income has, like millions of others, been decimated by the measures brought in to slow the spread of coronavirus. We want to do the right thing for the brilliant staff who work for us – they are struggling too. But as we prepare a payroll for a month in which the restaurants have been shut, I wonder how long we can keep this up.
For many like us, the government rhetoric is yet to match the reality.
The challenge we face is well understood by the government. I have watched open-mouthed at some of the daily press briefings. Who could have imagined a Conservative Chancellor pledging such a huge expansion of the state's role in our country's economy? Hundreds of billions to underwrite business loans and pay the wages of staff whose jobs would otherwise have disappeared. Few would doubt Rishi Sunak wants to do "whatever it takes". But for many like us, the rhetoric is yet to match the reality. It's all well and good announcing billions here and billions there, but if the action isn't taken to get these schemes off the ground, small businesses like ours may well end up being another casualty of this national crisis. 
Only around 6,000 UK businesses have accessed the loans announced a month ago, amounting to just £1.1bn, a paltry sum in the context of a complete halt to economic activity in some sectors. There are delays, heavy bureaucracy, anxiety over high interest rates and confusion over the personal guarantees required. There have been suggestions that the government shift policy, underwriting 100% of loans or moving towards offering more grants. Sunak has committed to looking at these proposals, but does he really have the luxury of time? Businesses need access to cash now, or they will go under – setting in train a wave of insolvencies, redundancies, unemployment and long-lasting damage to the health and wellbeing of millions of people.
The furloughing scheme, whereby government guarantees 80% of wages for staff to be put on leave but kept on the payroll, is facing similar challenges. Applications opened on Monday, but lots of businesses are reporting problems with the website and the need to provide lots of information which isn't easy to access quickly. And we can't be sure when the money will actually land in our bank accounts. Days? Weeks? For too many, any delay will be catastrophic.
For now our priority is to get this month's payroll sorted. I just hope this isn't the last one we're doing for a while.
So what needs to happen now? As a starting point, the government should ensure businesses have the opportunity to borrow at least half their annual turnover, based on last year's figures, with no interest charged for two years. Setting a basic framework like this would speed up the process of applying for loans, as well as remove uncertainty. Some banks have proposed interest rates of between 6-8%. This is totally unacceptable. During the 2008 financial crisis, many of them received huge bail-outs from the taxpayer. Why are they not stepping up now to support small business?
The Treasury should stop 'reviewing' or 'considering' proposals and make immediate moves to underwrite 100% of loans. They should also introduce a new programme to offer grants to small businesses in need, perhaps in the form of refunding the last 3 years of corporation tax paid.
There are nearly six million small businesses in the UK and we employ over 16 million people. Our survival is key to the country's economic recovery. So I want to make a direct plea to the government: Please listen to us. Please don't assume that we have endless savings to dip into – or that the lack of stored funds is an indication of a business that wouldn't be viable in normal times. Many of us plan week by week, month by month, season by season. And please don't assume we will simply bounce back when this is all over. Unless we get support now, lots of businesses will fold and never be able to return when this is all over.
I really hope there is a future for our restaurants. I can't wait to see my staff and welcome customers again. But for now our priority is to get this month's payroll sorted. I just hope this isn't the last one we're doing for a while.
Ibrahim Dogus is a restaurant owner and Labour Mayor for Lambeth.