Ibrahim Dogus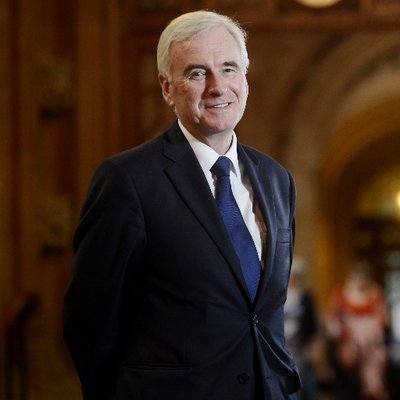 The Labour Party is gearing up for one of its biggest and most diverse conferences in living memory. From this weekend, Liverpool will be buzzing with discussion about how Labour can shape the future of the country. At the centre of this will be questions of what the government can do to make the economy work for everyone.
To add to the conversation, the Association of Independent Professionals and the Self-Employed (IPSE) and SME4Labour are holding a Small Business Question Time on Tuesday 25th September.
Attendees will have the chance to put their questions directly to a panel including Shadow Chancellor John McDonnell MP, Alison McGovern MP, Business Insider's Adam Payne and IPSE's Simon McVicker, with host Ayesha Hazarika adding some wit and insight to proceedings.
There are 4.8 million self-employed people in the UK, a number that continues to grow. Alone, they contribute £271bn to this country each year – enough to fund the NHS twice over. Small firms are not simply vital to the economy, they are the economy, making up 99.3% of private sector businesses.
But small businesses and the self-employed face a growing number of challenges. The questions surrounding Brexit are causing uncertainty. Not all small businesses can match the coping mechanisms put in place by their larger competitors. Others risk losing access to their largest or, in some cases, only market.
At the same time, the introduction of Universal Credit threatens to make many small business owners and the self-employed £3,000 worse-off each year, just when many are becoming ever more vulnerable. Universal Credit's obtuse complexity and ill-thought through design works against those striving to make a success of their own, dragging on the economy at a time when we should be nurturing entrepreneurship to fire us into the future.
Then there are long-standing issues. Tax, in particular, continues to unfairly burden small firms. Shadow Chancellor John McDonnell MP was right to describe the government's U-turn on its pledge to abolish Class 2 National Insurance contributions as 'yet another betrayal of the self-employed'. Tax reform will be a crucial litmus test for any future government professing a progressive agenda. Get it right and it can fuel economic growth from below.
The world of work is changing. And, as always, the small business and self-employed community are at the forefront of these developments. Matthew Taylor's report into the 'gig economy' was a first step towards taking technology-driven change seriously. By no means is all self-employment precarious – most provides a rewarding career path. But more thinking is needed if we are to strike the careful balance between job security and freedom.
By covering these topics and more, we hope Tuesday 25th can spark a conversation that will continue over a glass or two at the subsequent reception. Register now for the chance to put your question to the panel or tweet us using #SmallBizQT.
Ibrahim Dogus is co-chair of SME4Labour, which works to strengthen ties between the party and the small business community.
'Small Business Question Time with Ayesha Hazarika – sponsored by IPSE' will be held at 16:00 – 17:30, Tuesday, 25th of September in Room 5, Hall 2 of the ACC Liverpool. 
Ibrahim Dogus
Ibrahim Dogus is a Lambeth councillor and the current mayor of Lambeth. He is the founder of CEFTUS, SME4Labour and the British Kebab Awards.